Harley Quinn: Birds of Prey, the first box office superheroine ensemble film, is a fantabulously irreverent joy
SPOILER THREAT: LOW
(This post contains minor spoilers about Harley Quinn: Birds of Prey)
---
While everyone's busy talking about its rocky box office opening and ensuing name change, Harley Quinn: Birds of Prey is quietly making history and garnering critical success. Thanks to vivid action sequences, compellingly fresh character arcs, and bold performances from the entire cast, it's undeniable that Birds of Prey is one of the most enjoyable DCEU films to date.
This is especially true for Margot Robbie's electric performance as Harley Quinn, whose fourth-wall-breaking, casually-careless, chaotic-neutral attitude effortlessly lights up the screen. It's an electricity that shines amid the somber, tonally dark films of the DCEU universe thus far.
Yes, there's a darkness in Robbie's portrayal of Harley Quinn, but it's a subtler edge to her madness, more savage grit than brooding shadow. And it's delightful to see her full brazen personality on display in the (blessed) absence of Jared Leto's Joker from 2016's otherwise disappointing Suicide Squad.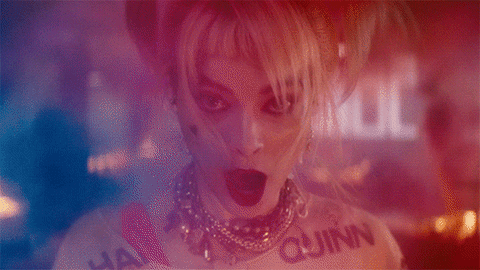 The most impressive part of her performance? Harley is fully in her element, yet she never diminishes the fire of her co-stars in the film. Jurnee Smollett-Bell's Black Canary is a self-sufficient badass who, though guarded, isn't afraid to show her strong sense of compassion. Mary Elizabeth Winstead's Huntress is an intensely determined assassin whose perpetual grimness is somehow comedic gold. Rosie Perez's Renee Montoya is a hardened detective whose no-nonsense attitude in the face of misogyny makes her both relatable and subtly charming. Ella Jay Basco's Cassandra Cain is a cynical teen with street-smarts and a penchant for getting into trouble.
Each member of the Birds of Prey cast is able to stand alone, complete with a stirring backstory, clear character development, and her own distinct personality. The fact that so many charismatic women are able to exist in one film honestly feels like a first in the superheroine realm.
And speaking of making history, let's not forget: Birds of Prey is the first comic book ensemble film with all-women protagonists (anti-heroes though they may be).
In addition, director Cathy Yan is only the second woman (after Patty Jenkins' Wonder Woman came as a breath of fresh air in 2017) and the first Asian-American woman to direct a box office superhero film, with writer Christina Hodson behind the script.
The film also portrays openly-queer characters — Quinn's voiceover states that Montoya and Ali Wong's Ellen Yee are exes, while Quinn herself mentions that she used to date both men and women before the Joker. (While these small nods to the LGBTQIA+ community aren't exactly groundbreaking, they're still a definitive step forward for queer representation in superhero films.)
And just like that, DC's hit several milestones that have so far proven unattainable for Marvel.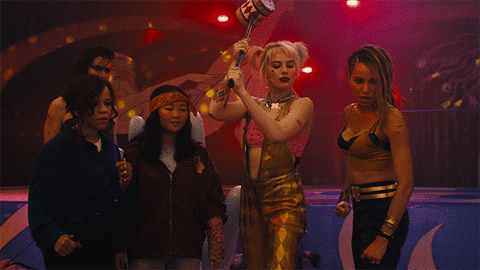 All this is success especially important because, despite the absolute domination of superhero franchises in the past two decades, women-led films have remained an enigma in the superhero world.
Of the 71 live-action superhero films released in theaters by DC and Marvel since 2000 (that's 18 movies for DC Films and 53 for Marvel Studios), only 5 have featured women as the title characters: Catwoman (2004), Elektra (2005), Wonder Woman (2017), Captain Marvel (2019), Dark Phoenix (2019).
That's why, disappointing box office weekend notwithstanding, Birds of Prey has all the tools it needs to bounce back.
In fact, I can't think of a better Valentine's Day film than one in which a woman, newly emancipated from a toxic relationship, embarks on a journey of self-discovery while finding solidarity in sisterhood along the way.